It was hard to narrow down the highlights of the CES 2023 to only five products, so we put together another five products that still lingers in our mind after this year's show was over. These are products that we believe are game changers in their respective fields, and are worth your attention in the coming months.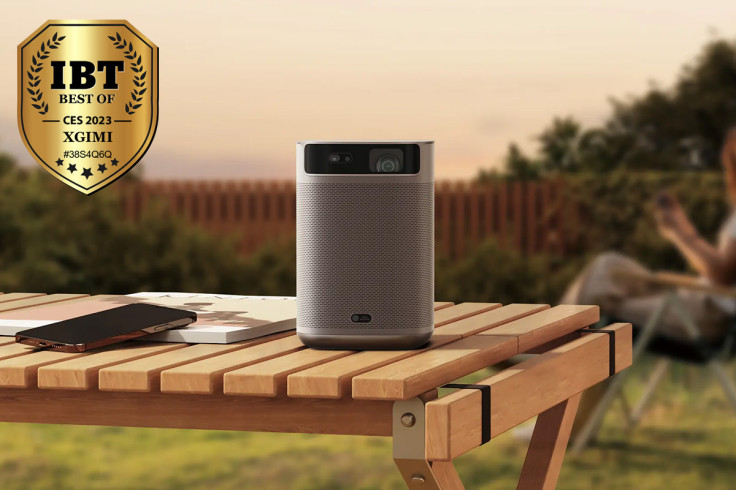 XGIMI MoGo Pro 2 Portable Projector
Thanks (or is it no thanks) to the pandemic, movie theaters are no longer dominating our eyeballs, but a plethora of quality content is now coming through streaming services like Netflix, Amazon Prime and Disney+, and the movie going experience has shifted its weight to the comfort of our homes. This shift also means the increased attention of consumers to projection technology, driving innovation in companies like XGIMI.
The announcement at CES 2023 of the MoGo Pro 2 caught our eye (pun unintended), and though physically we did not see the unit, we were drawn by the numbers of just how small the capable projector is. Weighing at just 2.2 pounds (0.99 kg), it's more portable than many laptops, while its height is 6.54-inches – barely taller than your mobile phone.
The little tower of projection is able to project an image up to 200-inches diagonally (Over 5 meters), but what's perhaps even more impressive is its auto set up system called the Intelligent Screen Adaption (ISA) technology. Instead of needing to fiddle with dials and buttons everytime you project onto a new surface, the ISA features Autofocus, Intelligent Screen Alignment, Auto Keystone Correction, and Obstacle Avoidance, making set up quick, automated and hassle-free.
Whether it's to add a bedroom theater with ease, open your own outdoor cinema, or even to have a portable presentation projector to meet clients, the XGIMI MoGo Pro 2 is a powerful tool that would transform the way you view media.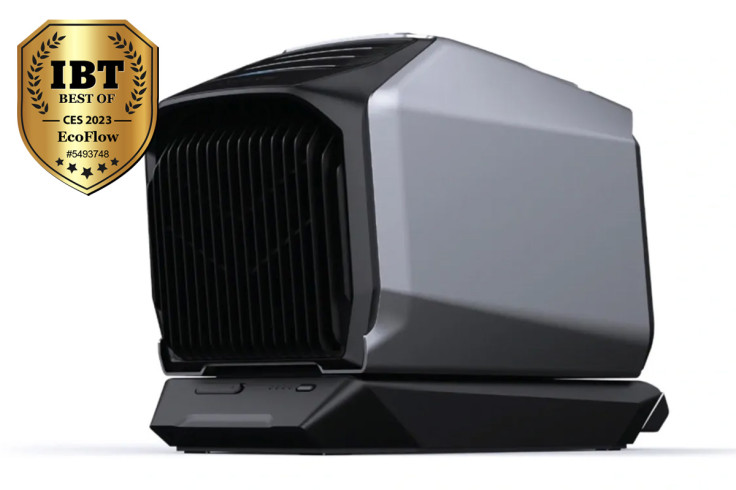 EcoFlow Wave 2 Portable Air Conditioner
Not many of us on the East Coast are thinking of air conditioning right now, but the summer heat will no doubt hit us before we know it, bringing us outdoor lovers to dive off the grid for some nature time. In case the natural heat gets a little too much, EcoFlow has you covered with its new air conditioner announced at CES 2023 – the Wave 2.
Right off the heel of the success of the first generation of Wave portable air conditioner, the Wave 2 steps up in performance, increasing its power from 4,000 BTUs to 5,100 BTUs – a 20%+ increase. The portable unit is rated to operate up to 8 hours on its internal batteries, while being even smaller in size and more mobile than the first generation model.
If an air conditioned tent isn't a game changer to the whole camping culture, I don't know what is. For those who turn their nose up at the potential environmental impact implications: the Wave 2 can also be sustainable by being recharged using solar panels.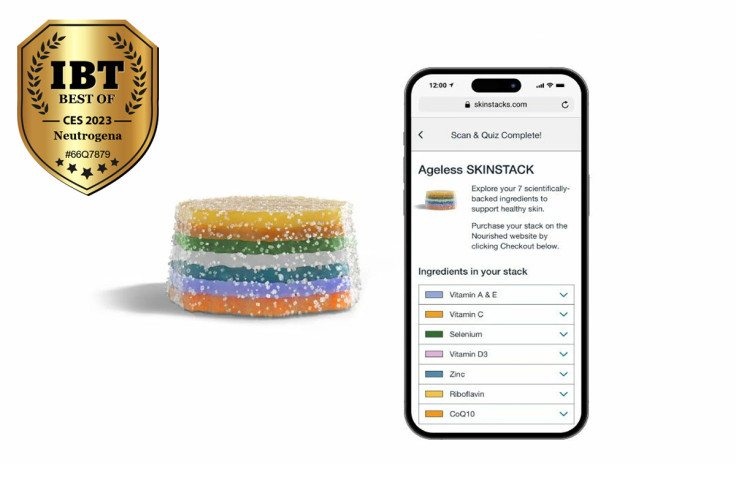 Neutrogena 3D Printed Skin Supplements: SkinStacks
What do you get when you cross smartphone camera scanning, 3D printing, and health supplements? Before CES 2023 I wouldn't have had an answer, but now, Neutrogena managed to find the intersection of the three technologies that are currently on the cusp of life-changing applications.
Nourished and Neutrogena have teamed up to create a very unique product called SkinStacks, which are skin nutrient gummies that have been tailored to your skin needs. The seven-layered gummies are made according to your personal needs which the website/app learns through first scanning your face (Smartphone or PC with a webcam), then a questionnaire which asks for things like your skin condition and goals. Nourished – a 3D printing supplement company will then process your information and offer the customized nutrition gummies for purchase that will deliver to your door.
It's intriguing to watch Neutrogena pushing the boundaries of skin care beyond the surface, as well as continuing its endeavor to utilize its digital skin assessment technology to push the boundaries of the beauty industry.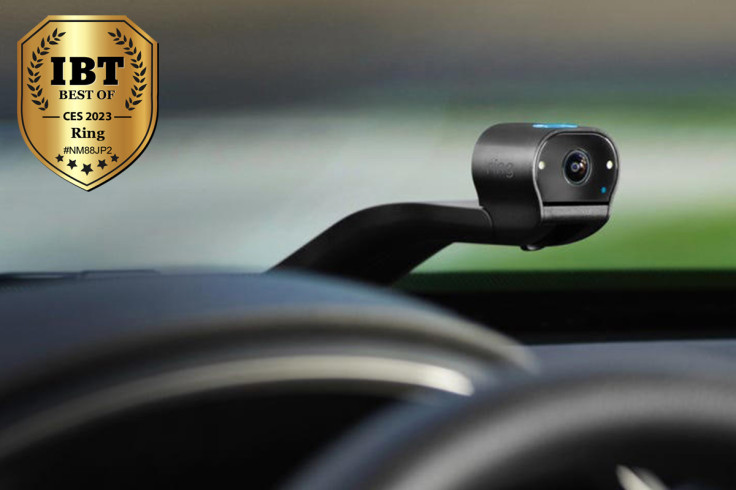 Ring Car Cam
Ring cameras might be what you're already using to watch your front door, or maybe even your entire house perimeter. But showcased at the CES 2023 is the new Ring Car Cam, which can now keep an eye – or rather two eyes on your automobile. The dual camera system consists of both a front-facing camera like a conventional dashcam, as well as a back-facing camera that monitors the internals of the car.
Why the extra eye, you may ask? The Ring Car Cam is designed to monitor for thieves, which classic dashboard cameras would not be able to capture once the thief comes round the side or back of the car. If there is unfortunately a break-in, the Ring Car Cam's captured video will immediately be uploaded via your home WiFi, or LTE (If you pay a subscription fee) and won't be able to be removed locally. Furthermore, the connectivity means you can monitor the car from your phone at any time, and it can even detect bumps and alert your phone so that you can observe what is happening remotely in real-time.
Other than the obvious anti-theft implications, there are also two uses that I didn't expect: the Emergency Crash Assist like an Apple Watch that can call first responders in the case of an accident; and the Traffic Stop feature, where if you say "Alexa, I'm being pulled over", the Ring Car Cam will start to record your interaction with the police.
For those who worry about privacy issues, the Ring Car Cam has physical covers that will block the lens optically as well as stop the recording electronically. The entry into the automotive field from Ring is like giving your non-Tesla car Sentry Mode, an easy way to make your non-smart cars smarter.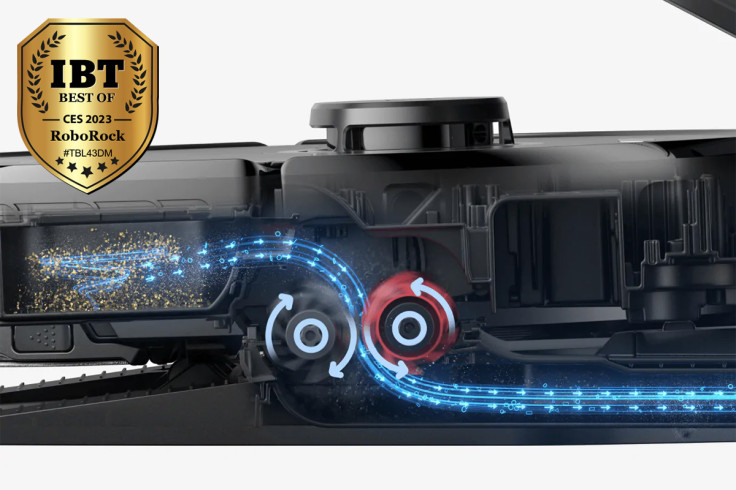 RoboRock S8 series
RoboRock is a brand that our editorial team is quite familiar with, having covered multiple products in our past featured reviews, and the S8 series is the exciting next generation of devices announced at the CES 2023.
There are the expected (but still impressive) improvements like suction increase – reaching a record 6,000 Pa of suction; as well as better AI and optical sensory hardware invested in obstacle avoidance. For me I was most interested in the new roller system, that is like the Dyad dual roller technology being incorporated into the vacuum robot models. The dual roller arrangement is reportedly better at dealing with hair tangle – the one thing that robot vacuum companies can't seem to automate these days.
The new roller arrangement should require even less intervention from the owner, together with self emptying bins, self washing and drying mops, you're looking at one of the most autonomous wet/dry vacuum cleaners on the market.