KEY POINTS
Leaks suggested a Bonnie and Clyde-inspired story featuring two main protagonists
The game may be set in Vice City, according to existing assets
Take-Two Interactive is actively taking down leaked videos online
A gigantic flow of pre-alpha gameplay for "Grand Theft Auto 6" spilled onto the internet after a leaker opened the floodgates, sending Rockstar's community into a frenzy overnight.
Over 90 snippets of "GTA 6" were uploaded on a now-deleted GTAForums post by user "teapotuberhacker," PC Gamer reported. These videos, which were eventually uploaded to other video-sharing and social media platforms like YouTube, Twitter and Reddit, appeared to coincide with previously-leaked information about the game.
The leaked videos showed two different playable characters, one male and one female, in what looks like the game's single-player mode. This matches one of the earlier "GTA 6" leaks about the main story being inspired by the story of Bonnie and Clyde, a criminal couple who gained notoriety during the Great Depression.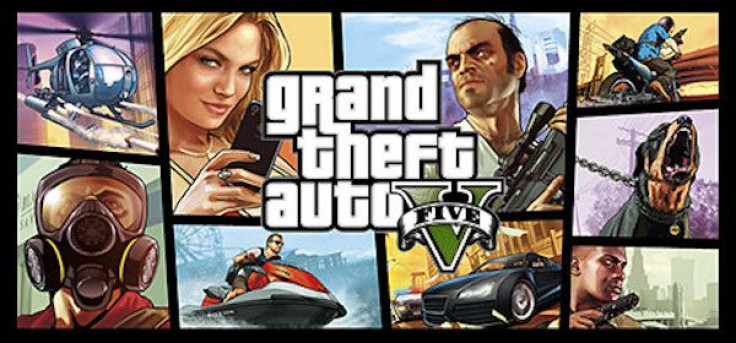 "GTA 6" appears to double down on the bank robbery motif from its predecessor, though there may be a bigger focus on attacking smaller establishments like convenience stores and fast-food restaurants.
One leak showed the protagonists holding diner employees and customers at gunpoint. Shortly, police units arrived in an attempt to subdue the robbers.
It's also worth pointing out that the small diner's interior is directly connected to the open world, which means there are no loading screens that separate the two. The implications of this are huge as it could make for more immersive heists. On the other hand, it could also be a sign of high minimum system requirements for PC users.
Additionally, the police cruisers have "VCPD" decals painted on them, which more or less confirmed that "GTA 6" will be set in Miami-inspired Vice City.
The developers have acknowledged the leaks to be actual gameplay from an early build of "GTA 6," according to Bloomberg reporter Jason Schreier. This explains the overall lack of polish seen in the leaked videos.
Take-Two Interactive, Rockstar's parent company, has also started to roll out takedown strikes for videos of the leaks that were uploaded on YouTube, VGC confirmed.
There's still no telling when "GTA 6" will be officially revealed, let alone an actual launch window. However, some fans hope that there will at least be some news in 2023 during "GTA 5's" 10th-anniversary celebration.