2022 was undoubtedly the most challenging year for the Royal Family, as they faced their biggest change yet following Queen Elizabeth II's death on Sept. 8. The Queen's death officially marked the end of her unprecedented record rule as the longest-reigning British monarch, and ushered in the official beginning of her son, King Charles III's reign, and some shifts amongst the family when it came to titles and their places in the line of succession.
Her death was preceded by a year of celebration in honor of her 70 years on the throne, which was known as her Platinum Jubilee, as well as some heartache, as the family also marked the one-year anniversary of Prince Philip's own passing in April.
Now, 2023 looks to be a big year ahead for the family, as they mark the official start of King Charles' reign, and also deal with more scandal and fallout from secrets being exposed by Prince Harry and Meghan Markle as they embrace their roles outside of the family and reveal their true reasons for walking away from that life.
Here are some things to look forward to and expect in 2023.
King Charles and Queen Consort Camilla:
Now that he is the King, the role Charles has been preparing for his entire life is one he must embrace wholeheartedly. He is set to officially be coronated as King on May 6, a date that has led to some questions about whether it was a snub to his grandson, Archie Mountbatten-Windsor, who turns four that same day. However, Town & Country Magazine notes that the date does have other historical significance, as it was that date in 1910 when King Edward VII died, making Charles' great-grandfather, George V, king. May was also the month his grandfather, King George VI held his coronation in 1937, an event his mother, then-Princess Elizabeth, attended.
As for what fans can expect from his rule? While some traditions will likely still be upheld, Charles has long been expected to make some changes, mainly limiting the number of senior royals with active roles. He has long been reported to be planning on "slimming down" the monarchy to a team of just seven key senior members of the family who are also working royals. If he does go through with that plan, the team members would certainly include Charles and Camilla, as well as Prince William and Kate Middleton. As for the other three, if following the line of succession, it would most likely limit the roles to only include Prince William's three children—Prince George, Princess Charlotte and Prince Louis. However, since they are still children, others who could potentially fill in the roles in the meantime would be Princesses Beatrice and Eugenie (who fall below Prince Harry and their own father, Prince Andrew, in the line of succession and are not currently working royals, but could step up their roles since both Harry and Andrew stepped back), or Charles' younger two siblings, Prince Edward, Earl of Wessex and Foofar, and Anne, Princess Royal.
Prince William and Princess Catherine of Wales: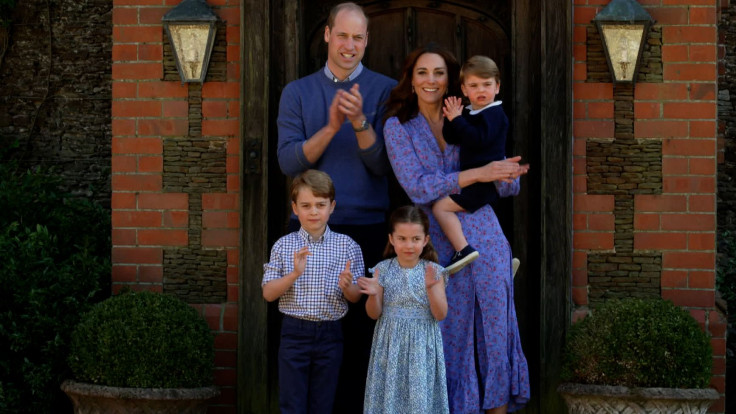 The death of his grandmother came with more changes for William and Kate, with William now officially first in line for the throne and ready to take the job when his father passes. Charles becoming King also brought new titles to the former Duke and Duchess of Cambridge. While they still retain those titles, they are now also the Prince and Princess of Wales, with Kate the first to hold the title since William's late mother, Diana, they now also hold Prince Charles' other former Duchy and are the Duke and Duchess of Cornwall as well.
The pair were also recently bestowed with additional new titles as well. The Princess is now also the new honorary Colonel of the Irish Guards, while Prince William is now the Colonel of the Welsh Guards.
As for what else fans can expect from the couple, they will likely continue stepping up public appearances with their even bigger roles these days, while also having quiet family moments with their children.
Prince Harry and Meghan Markle, Duchess of Sussex: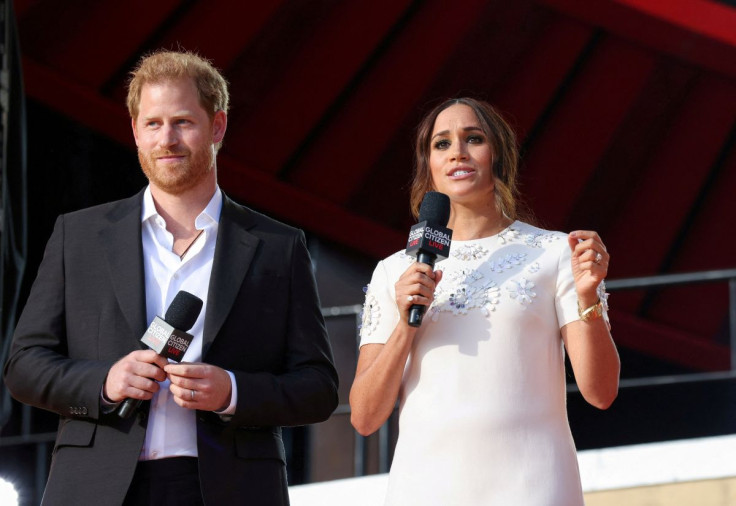 Though they are no longer working royals and don't even live in the Commonwealth, there will be plenty to look forward to from the Duke and Duchess of Sussex.
The pair is still coming off of telling their full side of the story when it came to what they faced during their courtship, planning the wedding, and their time as working royals in their 6-part docuseries "Harry and Meghan," which debuted on Netflix earlier this month. The series has likely only widened their rift with the rest of the family, as they fully attacked the Institution and its relationship with the media, which they blamed for a large portion of the woes they faced. There has also been drama regarding private moments that played out on screen, including Harry admitting that his brother screamed at him over his plans for the future, and an unseen text that seemed to upset both him and his wife from prince William following their bombshell 2021 interview with Oprah Winfrey. In addition, drama has unfolded for the rest of the royal family as well because of the documentary, specifically the fact that Buckingham and Kensington Palaces stated that neither of their press offices nor any members of the family had been approached for comment on the series, though BuzzFeed has since found that representatives were contacted, and one top official even tried to get advance footage before it aired.
That's not all for the pair though, as more bombshells will likely be revealed when Harry's memoir, "Spare," is released on January 10.
As for whether the pair will attend Charles' coronation in May, it is unclear.