The most successful organizations in the world know that fostering a diverse, inclusive and equitable workplace is not just a nice-to-have, it is a business imperative that directly contributes to their growth and success. Robust and empowering DEI initiatives are increasingly being implemented at workplaces around the world. This alone is progress.
Yet, even if someone is included at work, intersectional individuals may feel they are working on someone else's terms. "Belonging" refers to a feeling that you, as an individual, can be yourself at work. Employees who have a sense of belonging believe they are members of the team, rather than outsiders, and feel that their contributions are valued by the people around them. They feel respected. And when people feel like they belong, they will accelerate innovation and help solve problems with solutions the team could otherwise overlook.
Expanding on the analogy coined by diversity advocate Vernā Myers, we like to say that if diversity is being invited to the party and inclusion is being asked to dance, then belonging is being asked to dance to your favorite song (and dancing like no one is watching), and equity is being given the opportunity to host the next party.
All four of these concepts — diversity, equity, inclusion and belonging — feed into one another and contribute to the success of an organization. Yet, your DEI efforts will stall if belonging is not at the heart of it all. (Credit to our Chief People Officer Pat Wadors for first drawing this conclusion back in 2016.) That's because employees want to feel like they belong. They want to make a difference and know their work has meaning. Wouldn't you?
It has to be DEI-and-B
Belonging doesn't just feel good — it completes the equation that starts with seeking out diversity in hiring and continues with equitable, inclusive cultural policies. Belonging is being rapidly embraced as a significant force for stimulating workplace success worldwide and is at the center of all people-focused initiatives at UKG, both internal and now external with the solutions we deliver.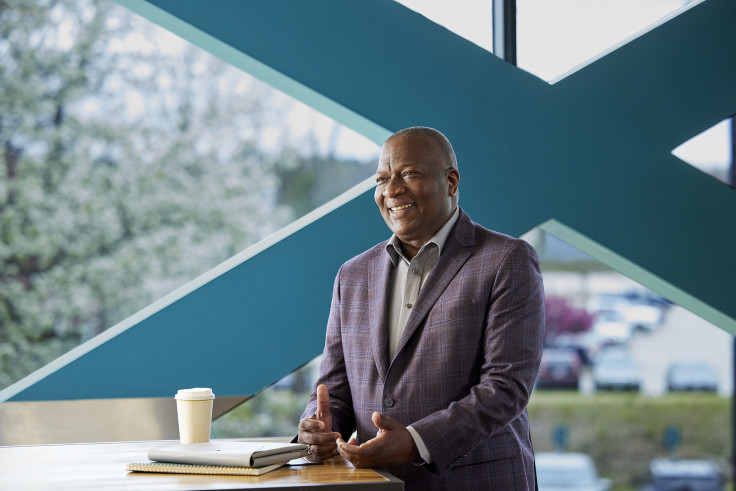 In our experience, when cultivating belonging, there are two sides to consider and two halves that need nurturing. First, employees need to trust that whatever makes them unique will always be welcomed and celebrated. Second, they need to believe that their voice is heard, see how their work impacts their organization's greater purpose, and understand how their contributions make a difference.
Belonging is the gateway to building trust and psychological safety and empowers employees to find greater meaning and purpose. The latter consistently leads to higher engagement, lower intent to quit, and is traditionally linked to companies recognized as a "great place to work." We have a saying at UKG that we believe encompasses the essence of belonging: "Uniquely you, uniquely valued." Uniquely valuing our employees, customers and partners helps us realize our corporate purpose — it's as straightforward as that.
Studies show that employees with a sense of belonging display higher creativity and a greater likelihood to speak up with their own ideas. And, during tough economic times, our friends at Great Place to Work saw that companies that invest in their people during a recession outperform others by as much as 400%, and those that built the most inclusive cultures during the 2007–2009 recession grew by 14.4% and saw a 28% reduction in employee turnover.
In short, there's no substitute for a great culture, but it has to be great for all. That's the aim for DEI&B.
Cultivate belonging from the start
In hiring, recruiting based on "culture fit" has become a dated practice, often leading to biased decisions that limit the potential for growth and transformation among your workforce. If everyone shares the same beliefs and comes from the same background, innovation will be hard to come by. People with varied experiences bring different perspectives. A more diverse team will raise topics that might not have been thought of and are more likely to form well-rounded efforts and results, possibly conceiving of new initiatives for the business or streamlining work processes.
Do you really want to build a team of identically minded people?
That's why we talk about "culture add" vs. "culture fit." Embracing "culture add" – e.g., adding diversity to your teams in the form of different personalities, backgrounds, abilities, skills, and more — requires an innovation mindset. Focus on fostering a welcoming culture to recruit individuals empowered to bring their authentic selves to work and organically expand and enhance your culture.
Learn by listening
No matter how heavily invested your organization is in cultivating belonging, you will consistently miss the mark if you fail to continually listen to your people. Feeling unheard is akin to feeling undervalued. This can't be overstated.
A study by The Workforce Institute at UKG found that 63% of employees worldwide feel their ideas have been personally ignored in some way by management, and 47% say that underrepresented voices are undervalued by their organizations. This could have a devastating impact as employees who lack faith that their perspectives will be included in decision-making. They will become less likely to voice new ideas, especially disruptive and innovative ones.
Employers should make a deliberate effort to seek out and understand employee perspectives –especially on topics that impact people. (Pro tip: Employee surveys and employee resource groups are great tools to leverage for this purpose.) You do not need to act on every piece of feedback, but giving your people a forum to be heard puts employees on a path to belonging and could unearth novel ideas to advance your business.
Everyone plays a role
Research finds that 78% of employees think their company owes them more than compensation alone. They want respect and acceptance; they want freedom to bring their authentic selves to work every day; and they want their voices to be heard. They want to belong, and we can all do something to help them feel like they do.
Everyone plays a role in establishing a true sense of belonging, but the prioritization of DEI&B must start at the top. On a global scale, leaders have a responsibility to collaborate cross-functionally, rally change and be culture carriers for their organizations. At UKG, we often describe this work as a "dance" between HR, DEI&B and senior leadership. We work hand in hand on strategic initiatives that will lead our organization toward a more equitable future for all. We know that people who feel like they belong will work harder and stay longer, and that is better for our customers and our business.
Chris Todd is chief executive officer at UKG, and he works hard each day to ensure U Krewers bring "our purpose is people" to life — both by building lifelong partnerships with customers and delivering exceptional technology experiences for their people, and by continuing to take care of one another with a culture built upon a deep commitment to diversity, equity, inclusion and belonging.
Brian Reaves is chief belonging, diversity and equity officer at UKG, leading the company's global belonging, diversity and equity efforts. Reaves works to expand existing initiatives at UKG while working to strengthen a culture built on trust, fairness and equality, so all people can thrive in every stage of their career.