To keep businesses running efficiently and profitably companies are turning to CMMS software. CMMS software enables companies to see all their assets in one database. It tracks not only when assets were purchased but location, maintenance, parts, breakdowns, and efficiencies. Manual tasks are automated eliminating administrative hours. Sharing details is easy with CMMS software. It allows for a streamlined workflow, the transfer of knowledge, and overall consistency.
There are many CMMS software programs on the market to choose from. This can make selecting one for your company difficult. What is the best CMMS software in 2023? Read on!
What is CMMS software?
CMMS stands for computerized maintenance management system software. This centralized software system organizes maintenance information and operations for companies in the manufacturing, construction, transportation, power generation, oil and gas sectors, food and beverage, hospitality, residence facilities, property management, education sector, and more. CMMS software is really for any business that needs one place to store and automate all essential details.
Preventive maintenance is built right into the system allowing teams to proactively manage assets. Compliance audits are easier with data stored in CMMS software. Additionally, by tracking health and safety CMMS software helps analyze and prevent incidents that can occur creating a safer workplace.
1. Smartsheet
Smartsheet has everything that great CMMS software should have. Think real-time data and reporting, maintenance history, work order and asset management, alerts, and reminders, as well as budget tracking. The cloud-based computerized maintenance management software helps companies accurately manage their resources.
Fully integrated to work with other leading cloud tools, Smartsheet works with Google Apps, Dropbox, DocuSign, Marketo, Zapier, Salesforce, and JIRA.
Smartsheet's user-friendly system allows for team collaboration, comments, and attachments, accessible from anywhere and on any device. See up-to-the-minute results. All information is consolidated into one location for easy document management and project success. Prebuilt templates enable systems to quickly be put in place for work orders, asset management, and budget tracking.
Speaking of budgets, track your company's planned and actual spending, manage bids, and order requests while maintaining visibility into project budgets.
Preventative maintenance and inventory management are two other cost variables that need overseeing. With Smartsheet maintenance becomes a breeze with alerts and reminders of tasks and deadlines, along with custom notifications regarding changes. Instantly check your data on inventory schedules. Avoid costs on over-purchasing, duplication buys, and maintenance downtime.
Smartsheet believes you'll love their CMMS software so much that they offer a free 30-day trial, without credit card details, installs, or commitment. Check it out.

2. Cetaris
Cetaris is a CMMS software for maintenance teams of any size across industries such as transportation, retail, construction, oil, and gas. Save time, streamline costs, and improve operational efficiencies. With a strong focus on data collection and integration, Cetaris helps to improve your maintenance process with high-quality data focused on driving a return on your software investment.
Some of the key features you'll find in Cetaris CMMS software include reports on maintenance assets, preventative maintenance schedules, repair alerts, a work order system to track repairs, inventory management, warranty tracking, DOT compliance, a comprehensive business intelligence reporting, and the software's ability to talk with other software systems.
Gain high-level business insights through reports by day, month, and year. Insights are scalable. Drill into the repair right down to the component level. This steady flow of data, helps users continuously measure and optimize their operations in real-time with comprehensive reports and KPIs.
Training solutions are adaptable to fit your company's needs allowing you to choose from in-person to online options. Questions and concerns are immediately addressed with Cetaris' 5-star rated customer support team. What's more, in 2023, Cetaris was named the best fleet management software for driving business value according to an independent study conducted by SoftwareReviews.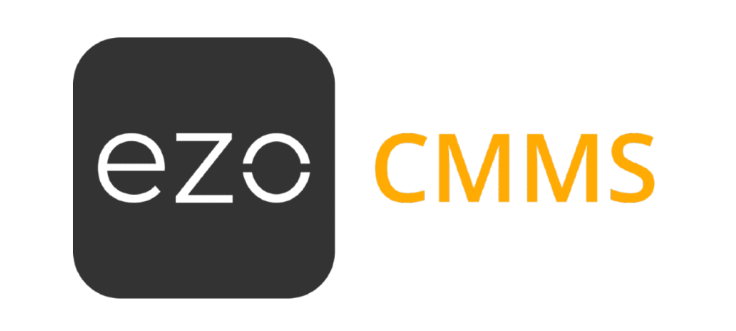 3. EZO
EZO CMMS is a next-generation maintenance management system, launched by leading cloud-based asset management software provider, EZO. Since 2011, EZO has been helping companies optimize their operational efficiency and productivity by tracking physical assets, IT hardware and software.
With a focus on reliability management, EZO CMMS goes beyond work order tracking with intuitive workflows that support end-to-end maintenance team management. Easily create work requests, track progress with alerts, and much more. These capabilities improve visibility into asset performance and operational efficiency.
Leveraging the ground-breaking asset management platform of EZOfficeInventory, EZO CMMS offers a "work-first" approach, with a dashboard that provides an immediate snapshot of all critical maintenance and asset KPIs. EZO CMMS helps organizations improve productivity through continuous visibility, efficient workflows and actionable insights.
Analytical reports allow teams to stay ahead of equipment issues, enabling preventative action thereby reducing costs. In addition to managing maintenance tasks, EZO CMMS provides a comprehensive, real-time inventory management system that provides in-depth insights into stock quantities at different storage locations. EZO CMMS also offers integrations with leading platforms like Jira and Zendesk to simplify work order management.

4. MaintainX
MaintainX CMMS software is an easy-to-use system chosen by large multinational companies such as McDonald's, Burger King, and Hilton Hotels. Improve and maintain your daily operations, safety, and asset management.
Form creation templates and collaborative workflows allow for unlimited work orders, locations, assets, photos, and messages. Receive maintenance requests instantly. Then, quickly assign the work to an asset, location, or technician. What's more, MaintainX allows you to track progress in real-time. This efficiency allows work orders to never fall through the cracks. Additionally, you can set up work orders for your company's most common requests. Think oil changes or filter cleanings.
Reporting with MaintainX CMMS software allows users to see requests in progress and who is taking charge of each. Flag requests by levels of priority to expedite jobs that need to be at the top of the list. Digitally audit trails with MaintainX CMMS software and its fully transparent reporting system.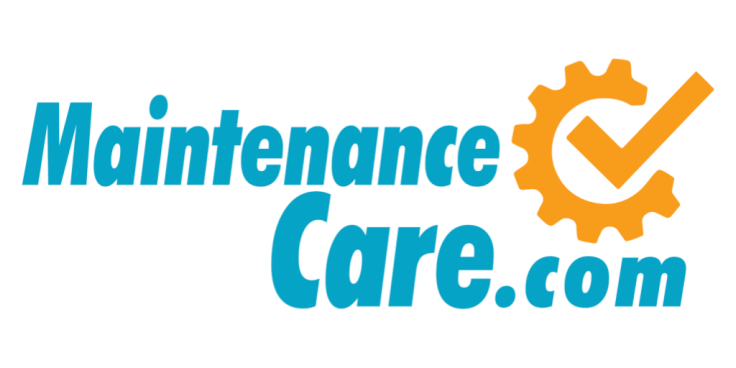 5. Maintenance Care
Maintenance Care is a CMMS software that is the next step for companies struggling with tracking work orders and maintenance using spreadsheets. This free-to-use software system has 30,000 users with over 10 million assets. Maintenance Care is trusted by organizations such as Sick Kids Foundation, Ronald McDonald House Charities, and Hampton Inn.
Advanced custom fields using DetSet (Detailed Set of Questions) allow for the customization of your system. Create the forms you want and send them out via group rooms, users, or assets. The delayed task feature allows you to change the task for a future date. Maintenance Care CMMS will move the order to the top of the list for the date you set it to, highlighted in yellow.
Other prominent features of Maintenance Care CMMS software include live maintenance work orders, a complete assets management list, preventative maintenance, automated task assignment, asset scanning, asset repair and cost tracking, parts and inventory tracking, and more.
Conclusion
Eliminate piles of paperwork and human error with CMMS software. With a centralized system to store and automate your company's maintenance management, you'll save time, money and operate more efficiently.