The United States Department of Treasury announced plans Friday to impose financial sanctions on the Iran-based organization, 15 Khordad Foundation, due to the attack on author Salman Rushdie.
Rushdie was stabbed onstage during a speaking event at a literary conference in New York in August. His agent, Andrew Wylie, said Saturday that Rushdie, 75, permanently lost sight in one eye and function in one hand and was placed on a respirator following the attack.
Rushdie was stabbed 15 times by 24-year-old Hadi Matar.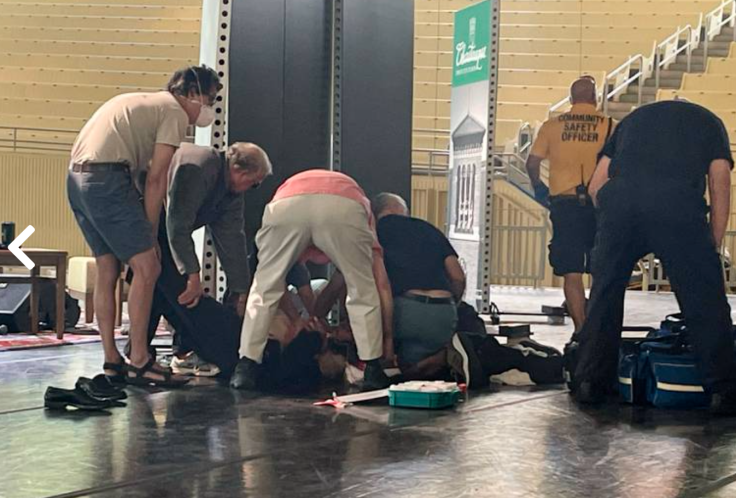 Rushdie is the acclaimed author of the controversial novel The Satanic Verses, which after being released, caused protests and widespread criticism worldwide for its depictions of Islam. In 1993, 40 people were killed in a hotel in Turkey, where a writer translated Rushdie's novel.
In 2012, the 15 Khordad Foundation said a sum of $3.3 million would be rewarded to anyone who assassinated Rushdie. The foundation was created in 1979 and considered a subordinate to Iranian leader Ayatollah Khomeini, who also called for Rushdie's execution.
The group is accused by the U.S. Department of Treasury of materially assisting, sponsoring, or providing financial, material, or technological aid to support an act of terrorism.
Secretary of State Antony Blinken condemned the attack on Rushdie "as a blatant assault on freedom of speech and an act of terrorism."
Brian Nelson, the U.S. Department of Treasury's Under-Secretary for Terrorism and Financial Intelligence, said, "This act of violence, which has been praised by the Iranian regime, is appalling. We all hope for Salman Rushdie's speedy recovery following the attack on his life."
The sanctions will deny members or affiliates of the 15 Khordad Foundation any access to financial assets held in the U.S. or the ability to travel to the U.S.