The unexpected and unceremonious ouster of Sam Altman from OpenAI, the maker of ChatGPT, has left many unanswered questions as to why the company, which is undoubtedly leading the massive AI momentum globally, had to get rid of the most influential AI figure at a crucial juncture?
According to OpenAI, the billionaire and AI evangelist's "departure follows a deliberative review process by the board, which concluded that he was not consistently candid in his communications with the board, hindering its ability to exercise its responsibilities".
The board said it "no longer has confidence in his ability to continue leading OpenAI". What the hell just happened at the most hyped AI company in the world, as AI chatbot ChatGPT reached 100 million weekly active users?
According to media reports, Altman may have tried to circumvent the board in a major deal.
"It's possible that Altman — and potentially OpenAI President Greg Brockman, who stepped down as chairman simultaneously, then resigned — wanted to make a bold move that he knew the board would not like," according to a TechCrunch report.
According to Semafor, Altman has been in the process of raising a venture capital fund to focus on "hard tech".
If he was negotiating some deal, like an acquisition or more exclusive integration, it could also have caused the board to bristle, either at the idea itself or at being excluded, the report mentioned.
OpenAI is also not doing well financially, and is burning a lot of cash. Reports surfaced earlier this year that the ChatGPT maker is likely to go bankrupt by the end of 2024 if it doesn't get more funding soon.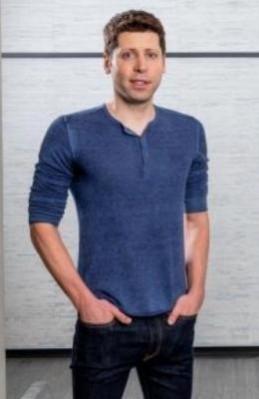 ChatGPT reportedly costs a whopping $700,000 (Rs 5.80 crore) per day to operate. Even Altman had admitted in a tweet that "compute costs are eye-watering".
According to reports, Altman has been secretly pursuing an internal project, perhaps at significant cost, against the advice of the board.
"Some kind of major mismatch in the financial department could be cause for dismissal, but it's hard to imagine what Altman could have kept from the board and CTO that would be so damning," according to TechCrunch.
There's also the possibility that Altman was making personal investments in a way that the board disagreed with. It's also possible that Sam's zeal for generative AI "led to a major rift between him and the board".
Meanwhile, Altman said on Saturday that he loved his time at OpenAI. "It was transformative for me personally, and hopefully the world a little bit. Most of all I loved working with such talented people. Will have more to say about what's next later".
(With inputs from IANS)